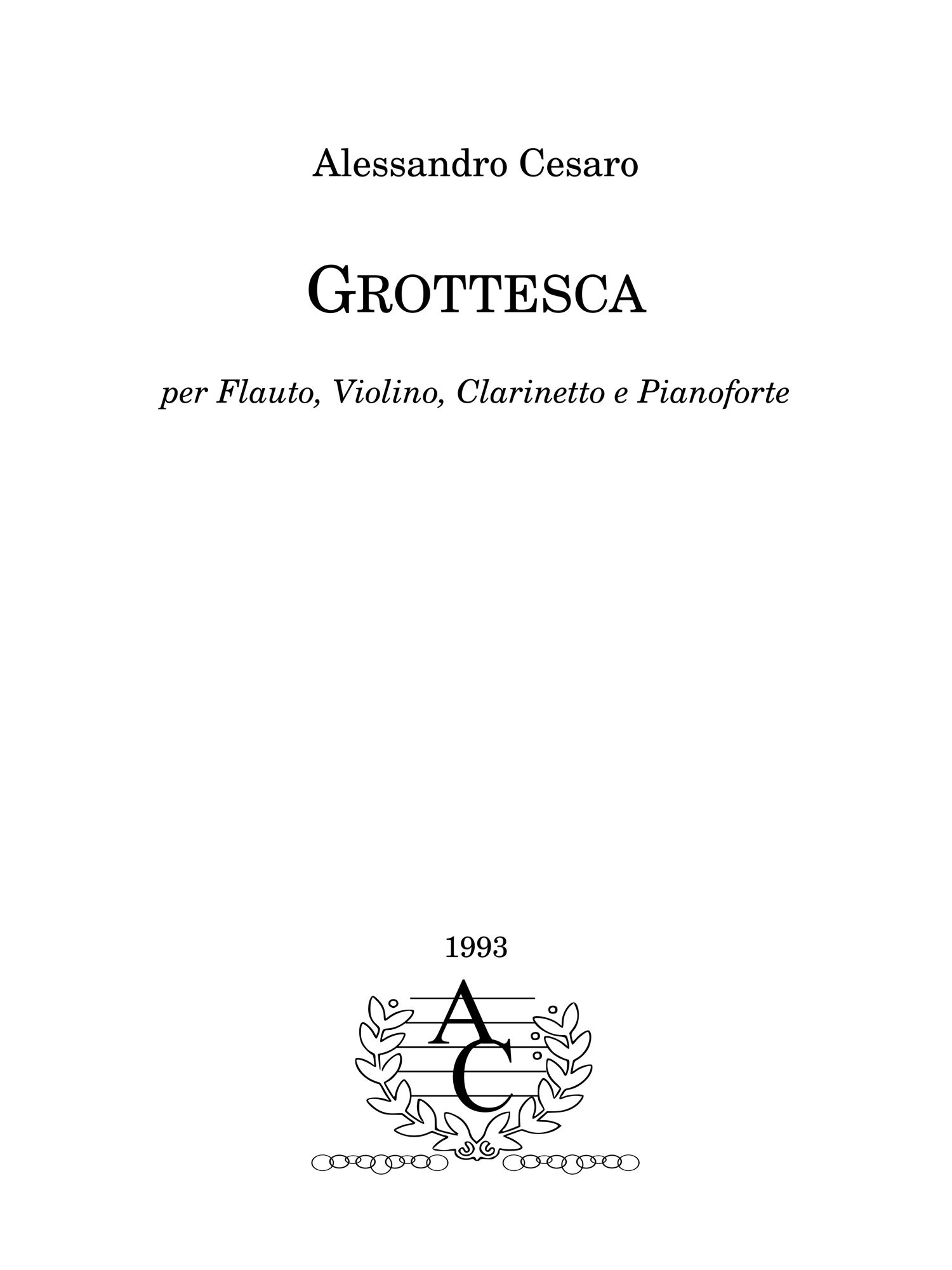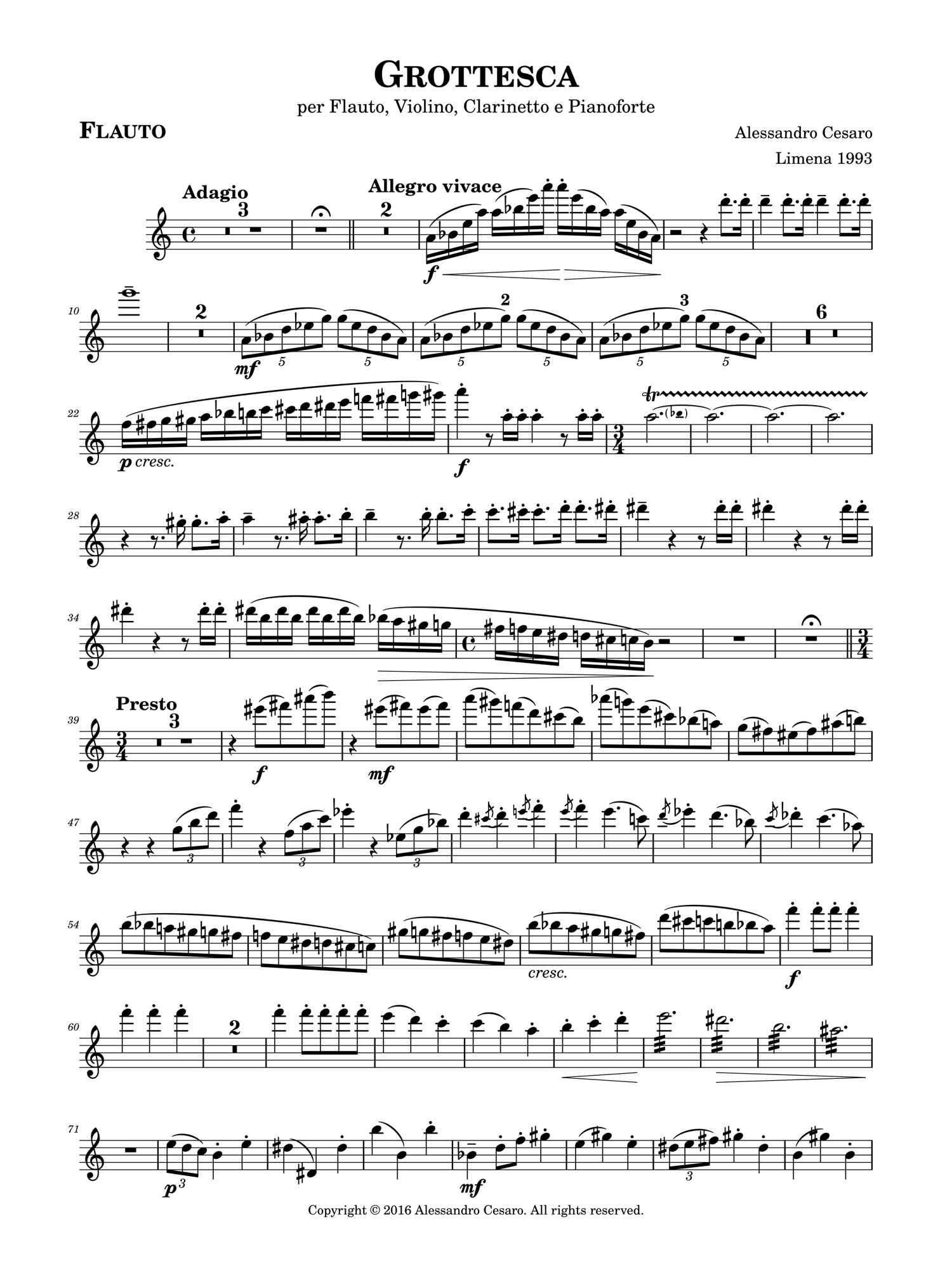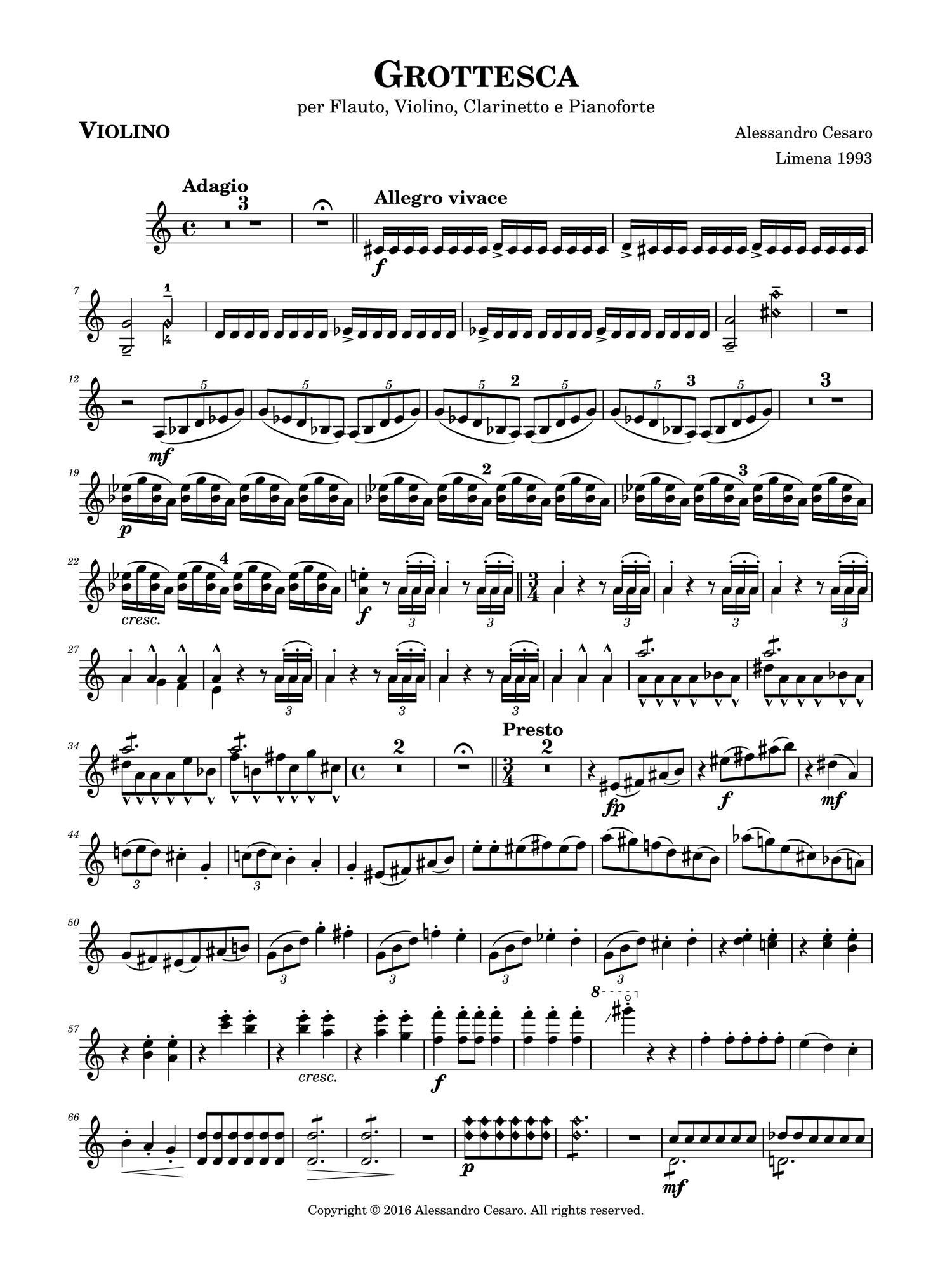 Grottesca per Flauto, Violino, Clarinetto e Pianoforte (1993)
PDF format: 9x12 in - 20 pgg. score + 8 + 8 + 8 pgg. parts
Difficulty: advanced
ANNOTAZIONI
Il pezzo satirico Grottesca (1993) non è musica a programma, anche se raffigura con ironia vari incidenti che possono avvenire durante un'esecuzione musicale. Per la prima rappresentazione venne realizzato un pantomimo per meglio enfatizzare il carattere della composizione.
Segue Legenda.
La partitura è scritta in Do. La parte staccata del clarinetto è per strumento in La.
No. catalogo: 9
Durata: ca. 10 min.
Prima esecuzione pubblica: Padova (Italia) 1995
---
NOTES
The satiric piece Grottesca (1993) is not programme music, although it depicts with irony various accidents that can happen during a music performance. For the first performance a pantomime was realized in order to emphasize better the overall character.
Follow Legenda.
The score is written in C. The separate clarinet part is for instrument in A.
Catalogue No. 9
Duration: ca. 10 min.
First public performance: Padova (Italia) 1995